Haltec has over 125,000 square feet of office/manufacturing space and is headquartered in Leetonia, Ohio. We introduced the Super Large Bore valve designs to the industry, and continue to innovate. Our most recent product updates include a redesign to our Mega Bore Valve system, and our IN-95 Inflator Adaptor. Marketing, design, engineering, manufacturing and distribution activities are centered here. This location in northeastern Ohio is conveniently served by all modes of transportation to provide prompt response to customer needs.
Our Quality Policy is to lead the tire valve industry by meeting or exceeding industry standards and customer requirements at a competitive price. With carefully documented work processes and adherence to rigorous standards, Haltec has earned certification in meeting international standards of quality.
Our Environmental Policy is to conduct all processes, manufacturing and otherwise, in a way that addresses, respects and satisfies the requirements needed to be responsible for issues of environmental impact in its activities, products, and services. The performance of this policy is continuously measured and improved for the prevention of pollution and to comply with all legal and other requirements to which Haltec subscribes. This policy provides the framework for setting and reviewing environmental objectives.
In meeting today's ever-changing performance and design requirements, Haltec will continue to develop and manufacture tire valves and accessories in step with the most advanced tire technology to meet customer needs. Haltec's been doing it for three decades.
ISO/IEC 17025: 2017
ISO 14001:2015
ISO 9001:2015 with Design Certified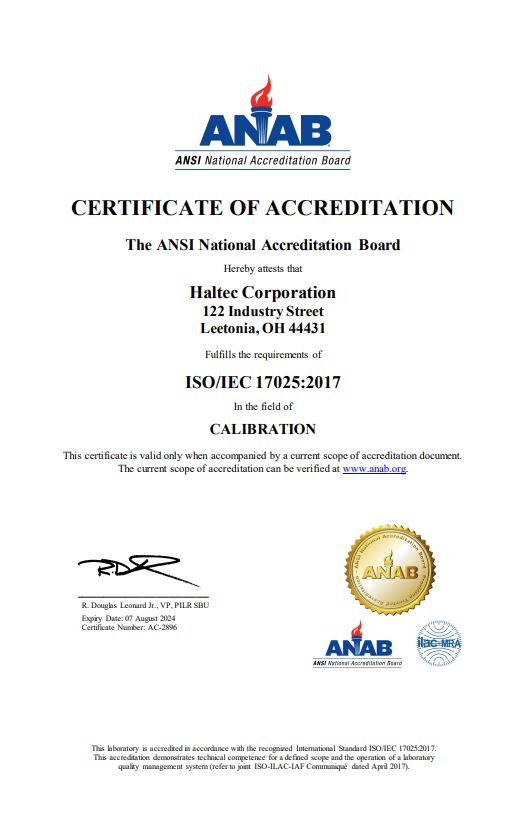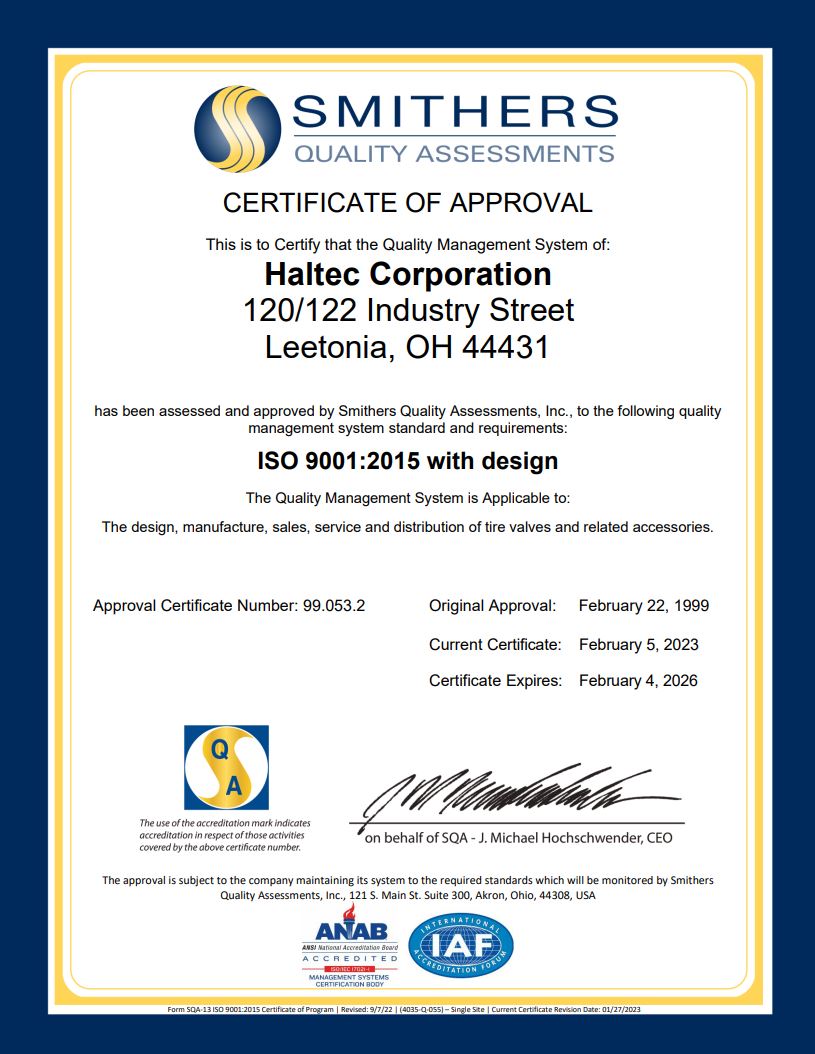 Haltec is a proud recipient of the Caterpillar Platinum Supplier Award
Haltec has been recognized as a Platinum Supplier for Caterpillar since 2015. The award is given to companies who demonstrate excellent process control, a desire for ongoing continuous improvement, and has provided quality product to their Caterpillar customers.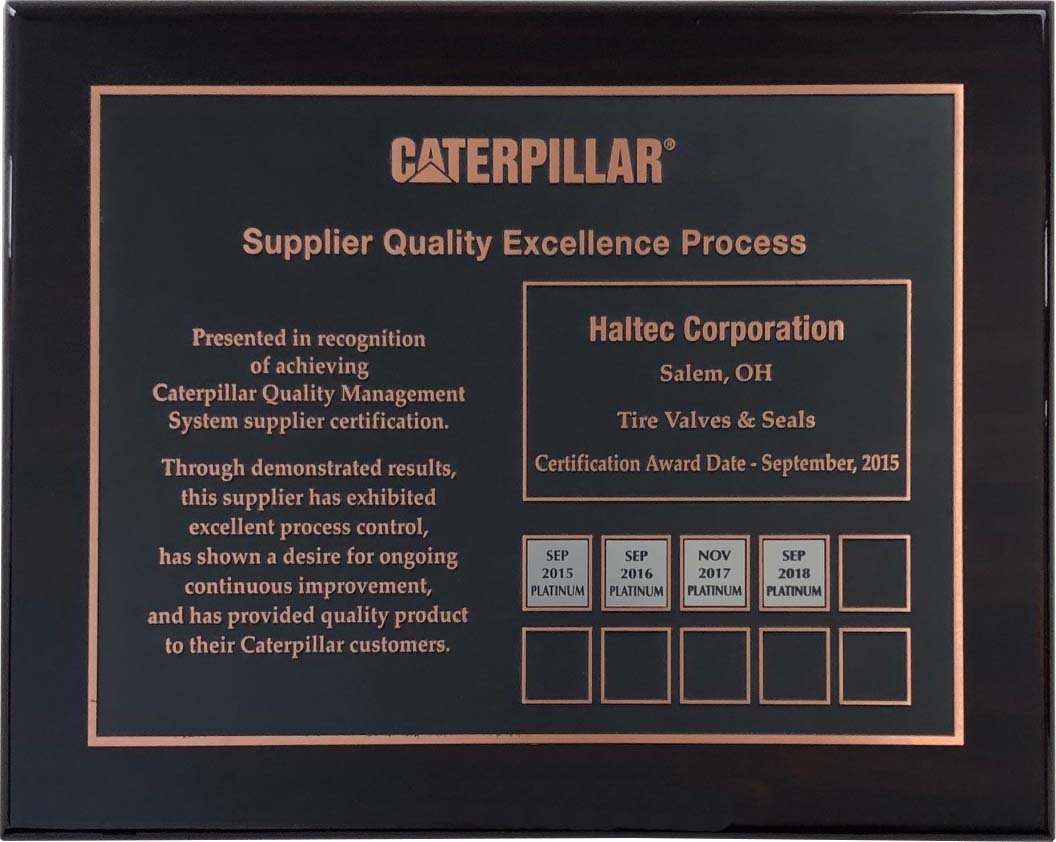 Loves Travel Stops and Country Stores
2016 Vendor of the Year

With a complete range of tire valves and tire-related accessory products, Haltec serves the following OEM and replacement markets:
Off-Highway Vehicles
Mining / Construction / Forestry Equipment
Heavy-Duty Trucks
Light Trucks
Busses
Passenger Cars
Tractors / Farm Implements
Motorcycles
Supplier Manual